Now you can post FREE Business Listing on HelloMaheshwari.com Website
N-202, Mayfield Garden, Sector -51, Gurgaon
Gurgaon, Haryana,
India
Pin : 121009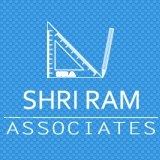 www.shriramassociates.co.in/
Business Type Of Shri Ram Assoicates
Architects
About Shri Ram Assoicates
Shri Ram Associates is a Professional, creative & dynamic architectural & Interior design Company in Gurgaon (NCR) (INDIA) with multifaceted approach & innovative design ideas. We are handling building projects in Gurgaon, Haridwar, New Delhi & other north Indian cities. Our services range from Architectural Design, Interior Design & Landscape design to HVAC, Fire fighting, plumbing and structural designing. We deliver high standard of Workmanship with a stringent budget.
Shri Ram Assoicates is listed in :
Shri Ram Assoicates photo gallery :
Shri Ram Assoicates Video gallery :
Location Map of Shri Ram Assoicates :
Reviews on Shri Ram Assoicates :
Hello Maheshwari - Online Business Listing site for Maheshwari Samaj
No reviews yet.
So be the first one...