Now you can post FREE Business Listing on HelloMaheshwari.com Website
Dilbag Singh
SCO-54-55, Second Floor, Sector-34 A. Chandigarh
Chandigarh, Punjab,
India
Pin : 160022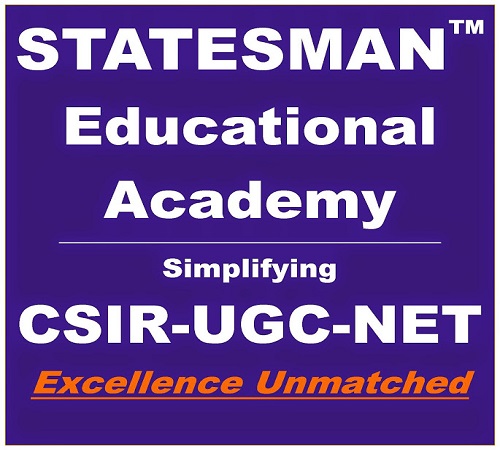 www.statesmaneduac.com
Business Type Of Statesman Academy
Entrance Exam Coaching Institute
About Statesman Academy
Statesman Academy is a leading Coaching Centre for Entrance Exam Coaching in Chandigarh since the year 2007. We are the leading coaching centre for various courses like UGC-NET, NDA-CDS, SSC, Bank PO, Clat, CTET and other Govt Jobs exams. We have best results in UGC –NET, NDA, SSC, Bank PO, CLAT, CTET and CA CAPT. We have very good results in UGC NET Computer Science, English, Mathematics, Life Science & Chemical Science in Chandigarh. Our main objective is to provide the best coaching to students so that they achieve their goals in time. We have Experienced and Thoughtful Faculties, who are well versed with their subjects. We provide the quality coaching imparted not only enables the students to crack the exam, but also to become confident in their field. Our faculties give personal intention to each student, take doubt sessions, so that our students become confident in what they are learning and widen their horizons.
Statesman Academy is listed in :
Corporate and Soft Skills Training
Statesman Academy photo gallery :
Statesman Academy Video gallery :
Location Map of Statesman Academy :
Reviews on Statesman Academy :
Hello Maheshwari - Online Business Listing site for Maheshwari Samaj
No reviews yet.
So be the first one...