Now you can post FREE Business Listing on HelloMaheshwari.com Website
Jay Tapadia
5-2-122/1,1st Floor, Susheela Bhavan, RP Road, Secunderabad
Secunderabad, Telangana,
India
Pin : 500003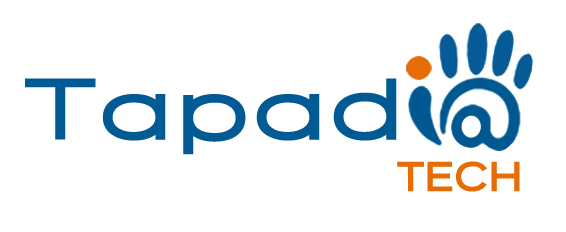 www.tapadiatech.com
Business Type Of Tapadia Tech
Software Development
About Tapadia Tech
TAPADIA TECH is an IT services company having an expertise in SAP Consulting, Web Services, Mobile Applications, Telecom Solutions and Cloud Computing. Started operations in 2001 headquartered in Hyderabad, India. We deliver a wide range of services to its clients across world. Our customer base covers SMEs (Small and Medium Enterprises) and Corporations. One of the fastest growing companies in India, Tapadia Tech has delivered cutting edge technology solutions to its clients across spectrum. Our understanding of various business models and industries enables us to give the most practical and realistic solutions to our clients.
Tapadia Tech is listed in :
Tapadia Tech photo gallery :
Tapadia Tech Video gallery :
Location Map of Tapadia Tech :
Reviews on Tapadia Tech :
Hello Maheshwari - Online Business Listing site for Maheshwari Samaj
No reviews yet.
So be the first one...